We're on vacation in North Carolina high country this week, and I think I'm never going home. Here's why.
The front porch of our secluded mountain cabin: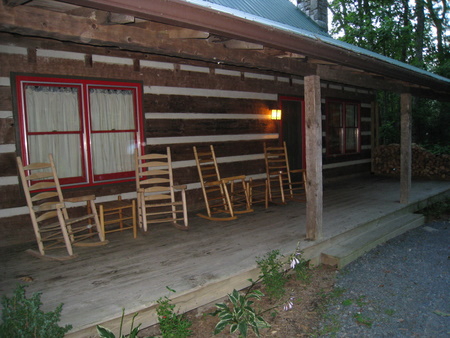 The rear of our mountain cabin: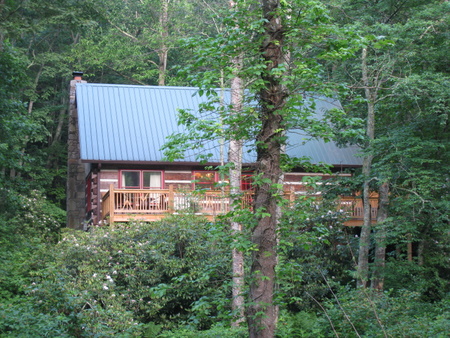 The view from the back deck: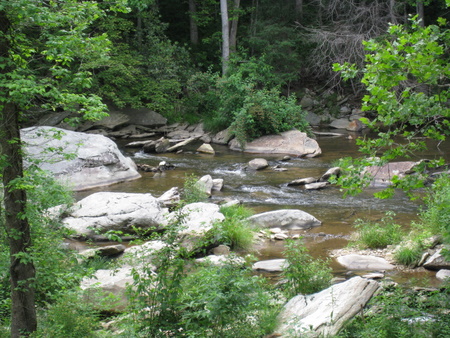 Our days so far have been filled with leisurely taking in the scenery and attractions of the beautiful Blue Ridge mountains, breathing the fresh mountain air as we relax in rockers on the front porch with good books and tall glasses of sweet, cold lemonade, and enjoying evening soaks in the hot tub on the back deck, surrounded by the sights and sounds of nature.
This is a restorative vacation that is truly good for the soul. I want more!